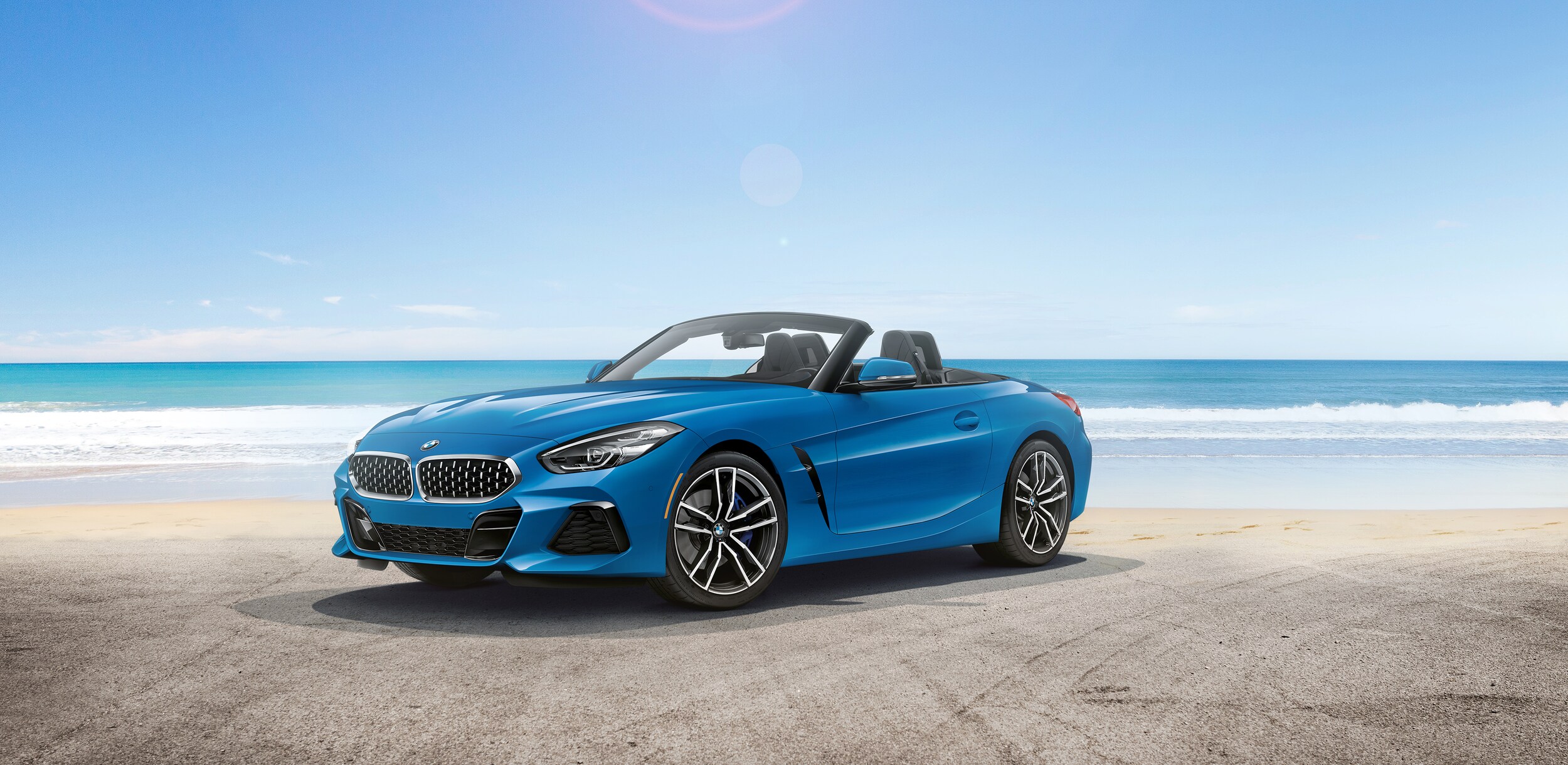 If you've dreamed of enjoying the open road in one of the most luxurious and fun-to-drive luxury vehicles on the market, then look no further than the vast inventory of BMW Roadsters here at BMW of Southampton. We make it effortless for you to browse models, features, and more from the comfort of home. You can complete the entirety of the purchasing experience online with ease, and if you have any questions, we'll be there to assist you. Everything you desire in a Roadster can be found within our inventory! To learn more about how you can purchase a new BMW Roadster online continue reading.
Inventory Online
We have laid out our available inventory online so you can check off as many boxes as possible to narrow down your search. Our BMW Roadster will not disappoint. We also have our used inventory available online as well, for those looking for a fantastic deal in the Southampton area.
Roadster Available
Listed below are some of our top BMW Roadster models for you to take a look at!
BMW Z4 Roadster
BMW Z4 Roadster LCI
BMW Z4 M Roadster
BMW Z4 Roadster
You can effortlessly schedule a test drive with any of our available models, and we'll show you everything they have to offer.
For easier shopping on our online inventory pages, you can compare models by features, price, capabilities and much more, ensuring you have all the information you need before you take the next step.
Online Financing Tools
When you utilize our online financing tools, you'll save yourself time and hassle. We offer a quick, straightforward and convenient online finance application that allows you to apply for credit and see what we will be able to offer you.
Once you've completed and submitted your application it will be quickly reviewed by our finance team, and we will get back to you with loan and lease options for your next BMW Roadster.
If you currently have a model you would like to trade-in, we encourage you to use our value your trade tool from Kelly Blue Book. You'll get an accurate estimate of how much we'll be able to offer you, and how much you'll be able to put towards a down payment on your next Roadster!
Test Drives From Home
Once you've found the ideal BMW Roadster you would like to purchase, you don't have to worry about making the drive to our showroom for a test drive. You can schedule your at-home test drive today, and we'll come to you.
The vehicle will be thoroughly sanitized and delivered to your driveway.
Purchase & Home Delivery Services
Once all steps of financing have been completed and approved, you can schedule an at-home delivery, and we will bring your new BMW Roadster to you! We will also bring you the paperwork and follow all social distancing procedures for the safety of both you and us.
Start Today
We care about our customers and want you to still be able to enjoy the excitement that comes with buying a new Roadster! While browsing inventory, applying for financing and making appointments, we are always here for you to ensure you have just what you need from start to finish.
Shopping online is straight forward, is completed on your time, and can be done at any time of day. Don't wait! Take advantage of the ease of our online shopping tools and view our fantastic lineup of BMW Roadster models today. We'll get you the deal you've been dreaming of, on a vehicle as stunning as you.